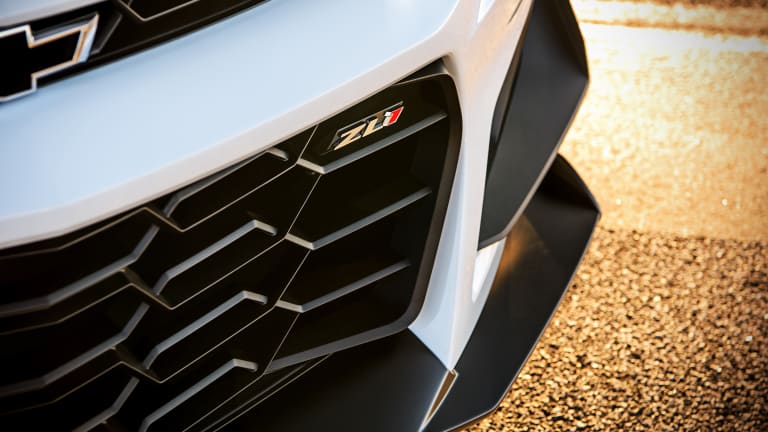 Chevy's 2018 ZL1 gets a track-destroying performance package
The ultimate track-day Camaro.
The ZL1 was already a track-capable car, but this new 1LE package takes it many steps further, in fact, the car recorded a test track time that was 3 seconds faster than the standard kit. Now, the car already has a 650-hp V8, but Chevy went and gave it a whole host of upgrades to give it a major boost on the track. 
These upgrades feature enhanced aerodynamics, which includes a carbon fiber rear wing and air deflectors and dive planes to generate more downforce. The car also gets a racing-derived Multimatic DSSV suspension system, lightweight forged aluminum wheels, Goodyear Eagle F1 Supercar 3R tires, thinner rear glass, and a fixed-back rear seat.
The ZL1 1LE will be available later this year and pricing has yet to be finalized.