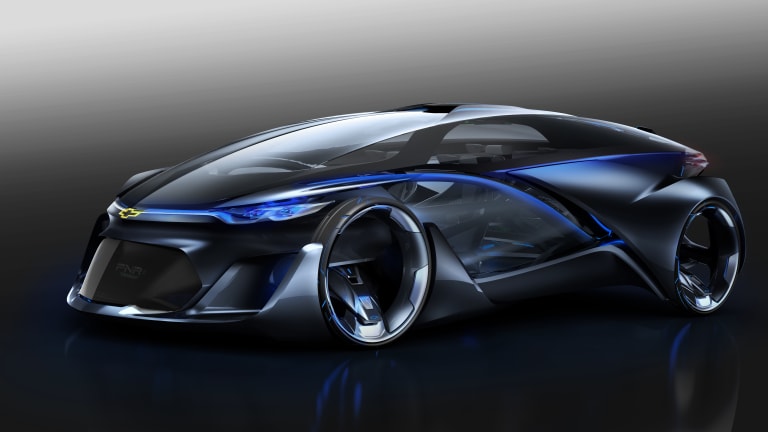 Chevrolet FNR Concept
The Impala of the future?
Just when you thought concept cars were starting to become a little too safe, Chevy comes out guns blazing with something that looks like it drove straight out of Tron. The FNR Concept is autonomous vehicle design offering a view of what could possibly be a self-driving bow tie-badged car in the future. 
The car was developed in Shanghai by GM's Pan Asia Technical Automotive Center who created a futuristic capsule featuring crystal laser headlights and taillights, "dragonfly" swing doors, magnetic hub-less wheels, and a wireless charging system. 
If that wasn't futuristic enough for you, the FNR also boasts sensors and roof-mounted radar technology to aid the car in its self-driving mode and the front seats can rotate 180 degrees to face the rear cabin. Whether or not this will be the Impala of the future, we'll have to wait and see, but it's good to know the ideas are flowing over at GM.