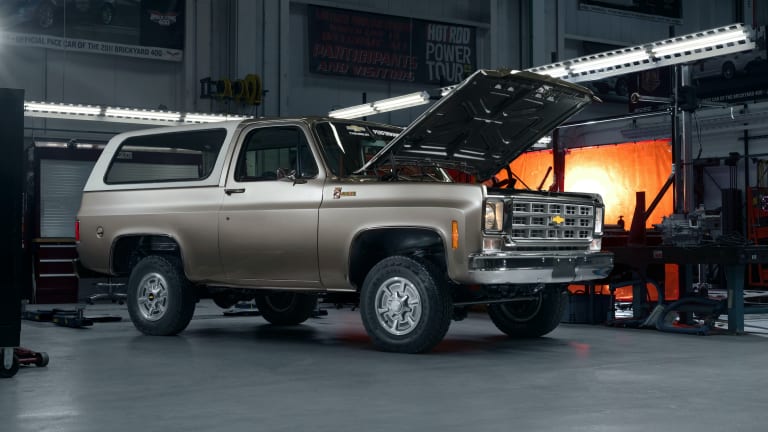 Chevrolet unveils a 1977 K5 Blazer with an all-electric engine
The proof of concept is a preview of their upcoming eCrate package.
Chevrolet has unveiled a 1977 K5 Blazer-E that swaps out its original 175 hp, 400 cubic-inch V8 with an electric Bolt EV motor. The all-electric powertrain delivers 200 hp and 266 lb-ft of torque and is paired with a Chevrolet Performance electronically controlled four-speed automatic transmission. Part of their upcoming eCrate package, the system will include a 60kWh battery pack, the 200 hp motor, a DC to AC power inverter, a DC to DC power converter, and wiring harnesses, controllers, and water pumps for heating and cooling the batteries.  
The Chevrolet Performance eCrate pacakge will be available to customers for their own projects in the second half of 2021.