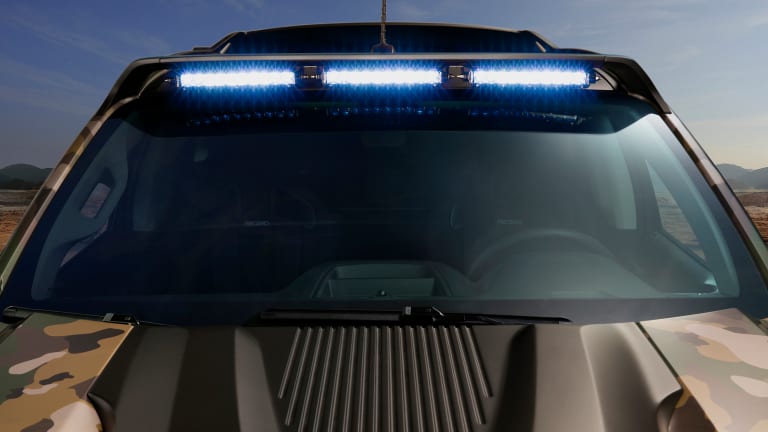 Mil-Spec | GM's fuel cell-powered Colorado ZH2 gets ready for its first mission
Chevy's coolest car isn't a Corvette.
Chevy's most interesting car isn't a Corvette or their newest high-performance Camaro, it's a military specification Colorado that's been converted into a fuel-cell powered off-roader that can tackle just about anything that gets in its way. Standing at 6 and a half feet tall and seven inches wide, the ZH2 commands a powerful presence with styling like that looks like it came right out of your favorite video game shooter. 
The truck was created to test the viability of a hydrogen-powered platform on military missions. More specifically, the military is evaluating the car for its almost silent operation, reduced thermal and acoustic signature, high wheel torque, and low fuel consumption. The Colorado ZH2 is currently undergoing testing at GM's Proving Ground facility and will then be turned over to the military in 2017.