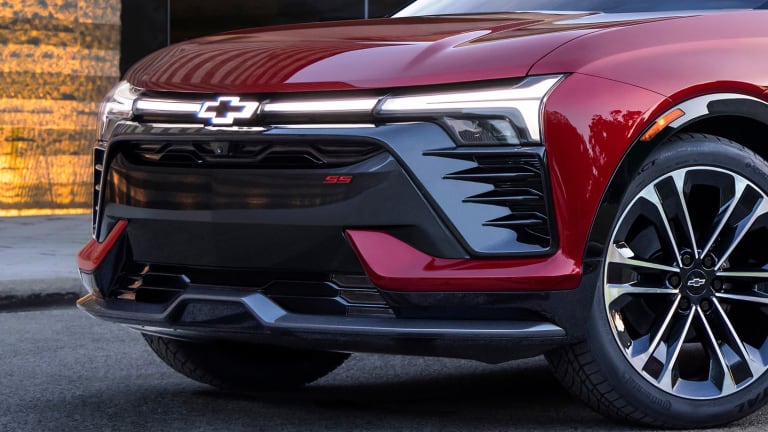 Chevy offers the best look yet at the upcoming Blazer EV
The Blazer is back and its going electric.
Chevrolet is bringing back one of its most famous nameplates next year as the company previews the upcoming Blazer. The SUV returns next year is a fully-electric SUV and if the "SS" designation is any indication of its performance, we imagine it'll be quite fast. Nothing has been revealed in the spec or performance department but we can definitely expect the car to use GM's Ultium platform, which you will currently find powering vehicles like the Hummer EV, Cadillac Lyriq, and the upcoming Silverado EV. 
The company plans to unveil the all-new Blazer EV on July 18th. 
---