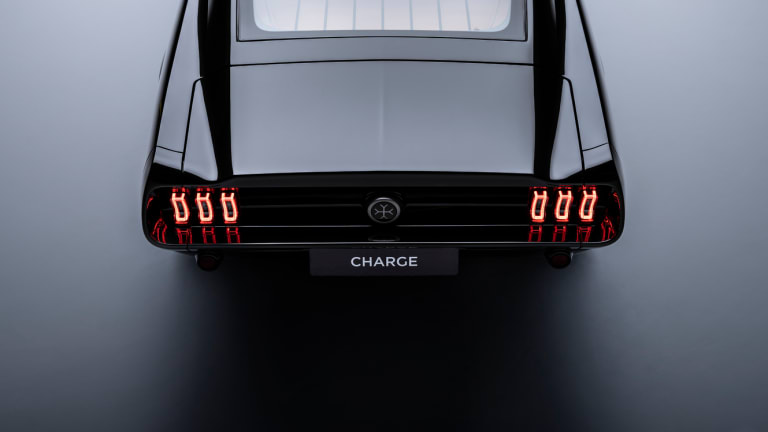 Charge is turning the original Mustang into an all-electric restomod
The original Mustang, reimagined for an electric future.
Imagine if the original Mustang came out in the 2020s instead of the 1960s, it might look a little something like this. Charge is taking 499 original Mustangs and they're not only giving them a luxurious overhaul but they're also making them fully electric. Finished with the same attention to detail given to a high-end grand tourer, the car maintains the iconic styling of the 1960s Mustang with the modern technology of an electric vehicle. The revamped Mustang is powered by a 64 kWh battery that allows for a range of 200 miles on a single charge and can support charging speeds of up to 50 kW. Configured with an all-wheel-drive system, the Mustang can get from 0-60 in 3.9 seconds and has a peak power of 400 kW and produces 1500 nm of torque. 
---
From £350,000, charge.cars