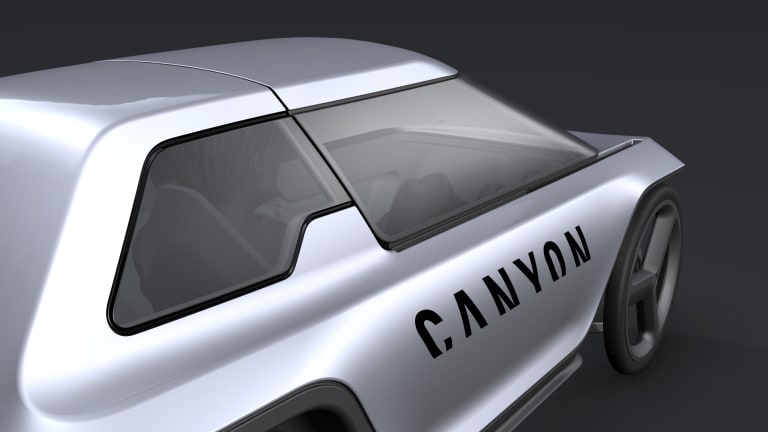 Canyon reimagines what the city car could be with their Future Mobility Concept
An unexpected concept from the high-performance bicycle builder.
Canyon has come up with what they think could potentially be the solution to the perfect city "car." Their Future Mobilty Concept brings their e-bike technology into a highly compact vehicle that you operate like a recumbent bike. Passengers sit in a laid-back position where steering happens via two joysticks and you pedal as you would a bike to keep "driving" simple and straightforward. Weighing over 200 lbs, the Future Mobility Concept is powered by a 2000Wh battery that would have a range of about 93 miles and the spacious cabin can seat one adult and one child and if you're travelling on your own, the rear area can store a typical grocery haul.