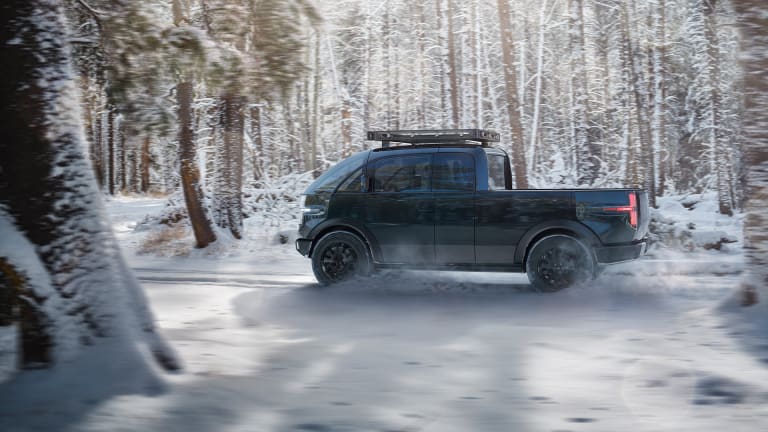 Canoo reveals its all-electric pickup truck
Move over Cybertruck, the Canoo pickup is here.
The Cybertruck is getting some new competition with the reveal of Canoo's new pickup truck. The futuristic truck has an array of unique features such as a pull-out bed extension for carrying longer cargo, a front cargo area that doubles as a fold down worktable, flip-down side stables, a modular bed with space dividers, and compatibility with a camper shell for your outdoor adventures. The pickup will be available with dual or rear motor configurations with up to 600 hp and 550 lb-ft of torque in the dual motor setup, 1800lbs of payload capacity, and is set to deliver over 200 miles of range. 
Canoo aims to deliver the truck by early 2023 and will begin taking pre-orders sometime in the next quarter.