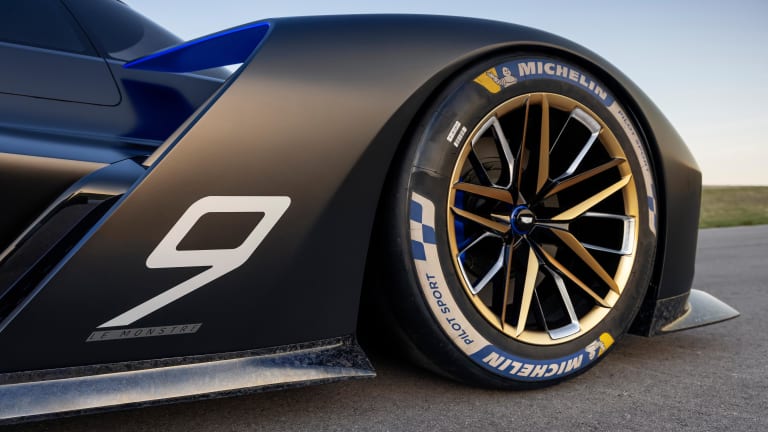 Cadillac is bringing a stealth bomber to Le Mans with the Project GTP Hypercar
The company returns to Le Mans after a 20 year absence.
After a series of teasers, Cadillac has officially unveiled what we can expect to see when the brand returns to Le Mans next year with the Project GTP Hypercar. The styling is undeniably Cadillac with their signature vertical lighting and floating blades, elements that also preview the brand's next-generation design language. Powering the car will be a all-new 5.5L DOHC V-8 that will be coupled to the LMDh common hybrid system. 
The car will make its racing debut at the Rolex 24 at Daytona next year. 
---