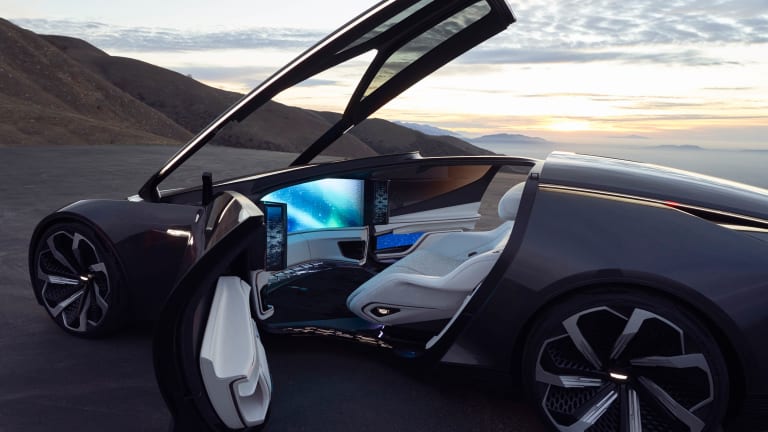 Cadillac imagines an ultra-luxurious future for autonomous driving with their InnerSpace concept
The two-seater is a fully autonomous concept with luxurious lounge-like cabin.
Cadillac's vision of what autonomous driving could be is being showcased in a new concept called InnerSpace. The fully autonomous vehicle features plush seating for two people and features a massive panoramic glass roof and glass side panels for an almost unobstructed view of your surroundings. There's also a large, curved SMD LED display that wraps around the passengers that has been designed for both entertainment and wellness content. Other features include SoundComfort technology developed in collaboration with Goodyear that contribute to a quieter ride and an AI-powered system that uses machine learning to personalize your drive experience. 
---