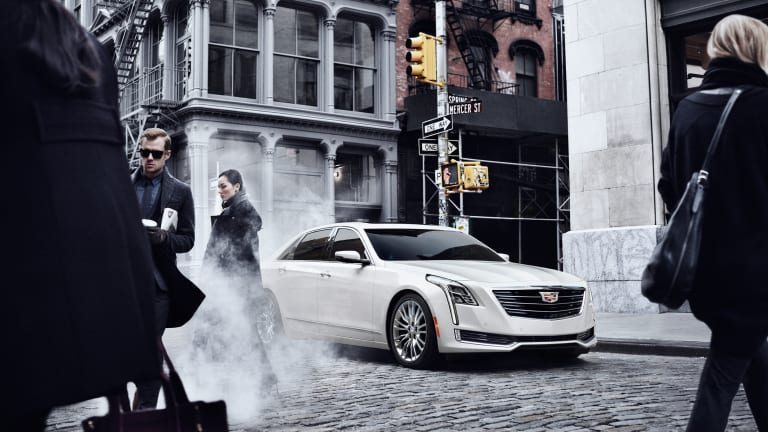 Cadillac's all-new CT6
Cadillac sets its sights on the German luxury segment with a big new luxury sedan.
Cadillac is introducing eight new cars before the end of this decade and the first car is their attempt at the German luxury market with the new CT6. Compared to the big German sedans, the CT6 is as big as BMW's short wheelbase 7-Series, but is also lighter than a 5-Series and Mercedes E-Class. 
The car will be available with three engine options: a 2.0L four-cylinder turbo with 265 hp, a 3.6L V-6 with 335 hp, and a range-topping 3.0L V6 twin-turbo with 400 hp and can be equipped with RWD or AWD. All that power is wrapped in Cadillac's new "Omega" architecture that utilizes 13 high-pressure aluminum castings to create a lightweight yet rigid body that delivers the quiet ride you would expect in a Caddy. 
Technology and luxury are also a big focus with features like a 360 degree camera that also records the front and rear view while driving and also records when the security system is activated. You also get a night vision view in the dash and a rear camera mirror combines a display with the rear view mirror to give you an unobstructed view of traffic. 
On the luxury side you'll find an interior chock full of leather, exotic woods, and carbon fiber as well as comprehensive seat adjustment options with built-in massage, Quadzone climate control for personal temperature control in each seat, and Bose's new Panaray audio system that features 34 strategically placed speakers to create a sound profile similar to that of their premium home entertainment systems.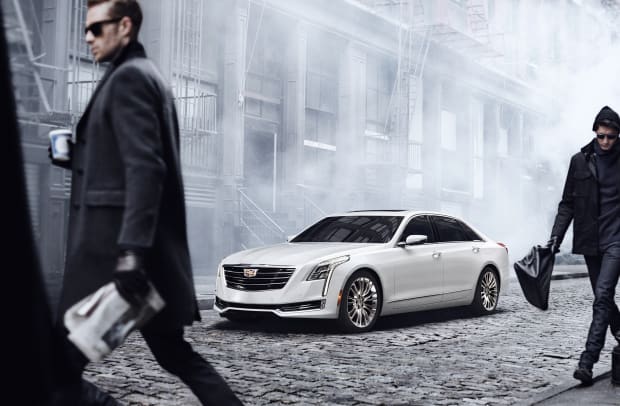 Available early 2016, more info at cadillac.com.