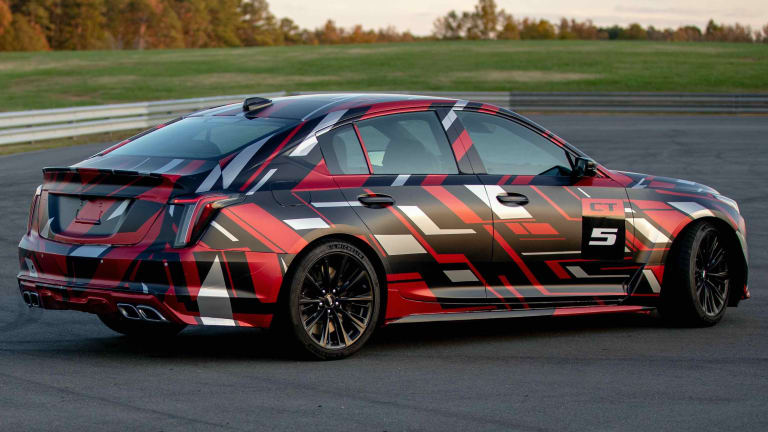 Cadillac announces a new "Blackwing" performance line
The new designation will appear on the upcoming CT4-V and the CT5-V.
Cadillac fans hoping to see a higher spec of performance from its V-Series line got their wish today as the company announced its new Blackwing model line. The V-Series variants of the CT4 and the CT5 will both feature models that carry the Blackwing name, models that will represent the ultimate in performance both on the road and track. These models will feature a specially tuned chassis, new vehicle control technologies, and engines. And the biggest feature of them all that should appease all the enthusiasts out there: a manual transmission.