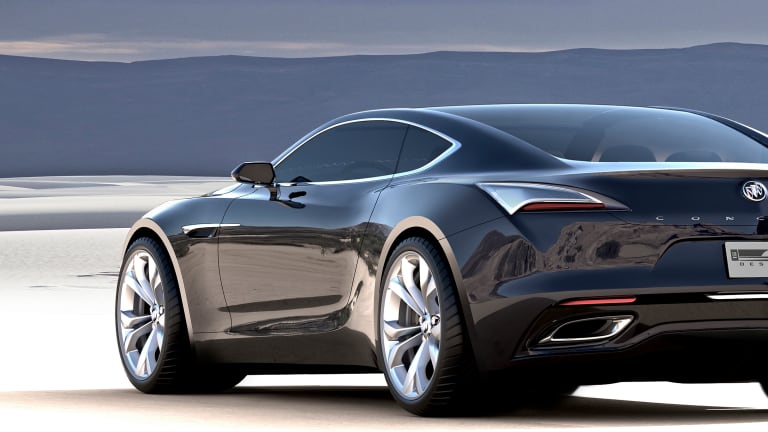 2016 Rewind | Buick stuns with a turbocharged performance coupe concept at the Detroit Auto Show
Now if they'd just stop showing off and build it already.
A turbo-charged Buick Coupe? Yes, it happened, but will it hit production is the more important question. 
Buick is going to be turning a lot of heads at this year's Detroit Auto Show and what they're showing is something you wouldn't normally expect from the brand. The Avista Concept is a 2+2 performance coupe that takes the company back to its performance heritage boasting a 400-hp 3.0L twin-turbo V6 engine matched with an 8-speed transmission and rear wheel drive.
The sleek curves sit on a 110-inch wheelbase and 21-inch aluminum wheels give it an imposing stance that gives it a presence unlike any Buick before it. The interior is also a showcase of GM's technical developments which include a widescreen instrument panel with touchscreen controls and even 3D-printed doors and seat trim.