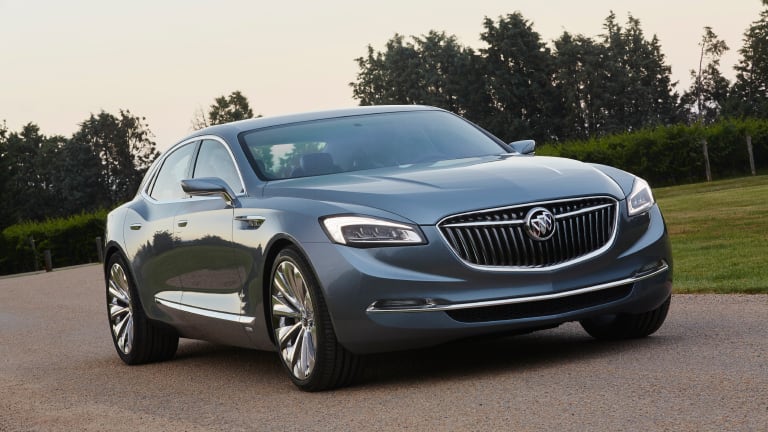 Buick brings back the grandeur with the Avenir Concept
American luxury is back in a big way.
Don't count Buick out just yet. The storied luxury marque has been making a big comeback in the last few years, but none of the models have truly captured the essence of the Buick brand, until now. Coming in at 204.5 inches, the Avenir Concept delivers the big, imposing presence of the Buick's of old while rivaling the big European luxury sedans. 
The bold lines wrap around a next-gen V-6 that's matched with a twin-clutch all-wheel-drive system and a nine-speed paddle-shift automatic transmission. Inside is a 2+2 setup with a 12-inch touchscreen that is powered by their IntelliLink infotainment system, wireless mobile device charging, 4G LTE with Wi-Fi, and ionic cabin air filtration. No offical word on whether or not we'll see the Avenir sitting atop the Buick lineup, but here's hoping the brand's current momentum moves the car closer to production.
More info on the Avenir at Buick.com.