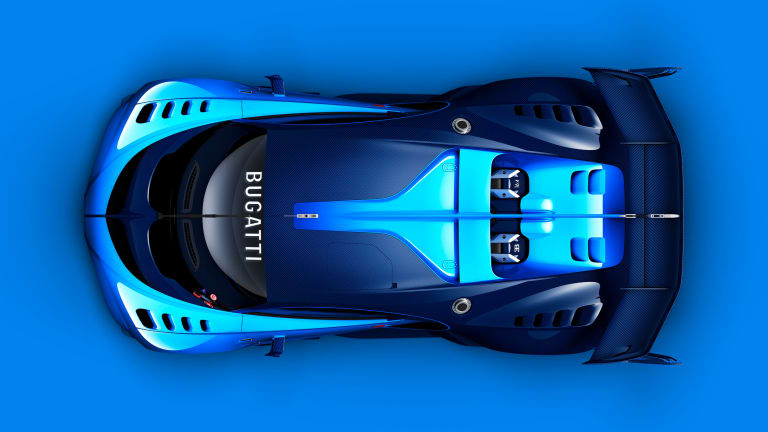 The Bugatti Vision Grand Turismo previews what may lie ahead for the Veyron replacement
A preview of Molsheim's newest record breaker?
The past few years have been a pretty incredible time for Hypercars. From the 918 to the McLaren P1 to the recently announced next-generation Ford GT, carmakers are achieving incredible design and engineering feats. As you would imagine, the one car that everyone is waiting to see is Bugatti's replacement to the record-breaking Veyron Supercar.
Just how much horsepower will it have this time around and will it achieve speeds unlike anything we've ever seen on the road? Those questions will remain unanswered for the time being, but we do have one little nugget of info and that's Bugatti's Vision Grand Turismo.
Bugatti is using the game as a showcase for its design expertise, paying tribute to not only the Veyron, but its legendary race cars from the '20s and '50s. Bugatti will reveal the concept at this year's Frankfurt Motor Show and like all Vision Grand Turismo cars, you'll be able to park this monster in your digital garage very very soon.