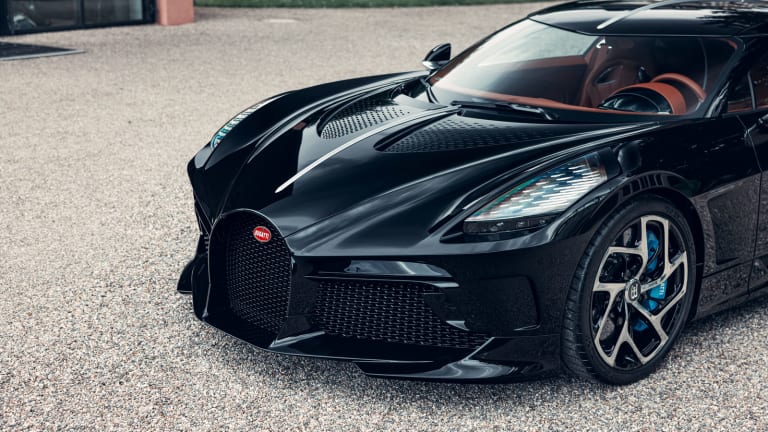 Bugatti reveals the production version of the one-off La Voiture Noire
Inspired by a Type 57 SC Atlantic driven by Jean Bugatti.
After two years of development, Bugatti unveils the one-off La Voiture Noire, a hypercar inspired by a Type 57 SC Atlantic driven and developed by Ettore Bugatti's eldest son, Jean. The car also disappeared before WW2 and to this day, its whereabouts is one of the biggest mysteries in automotive history. Designed to be its spiritual successor, La Voiture Noire is an expression of Bugatti minimalism with clean visible carbon fiber surfaces that create an aesthetic that is intended to feel more like a grand tourer than a hypercar. 
The exterior of the car is clear coated in what the brand calls "Black Carbon Glossy", which is designed to keep reflections at a minimum for a dramatic finish that only Bugatti can pull off in this manner. Intricate details can be seen throughout the vehicle such as the 25 individually milled light elements in each headlamp and the six individual tailpipes that offer a strong hint at the unstoppable power that hides inside its stealthy exterior. The interior of the car is fitted with Havana Brown grain leather with polished and turned aluminum inlays and a rosewood switch that gives you access to various driving modes.
---