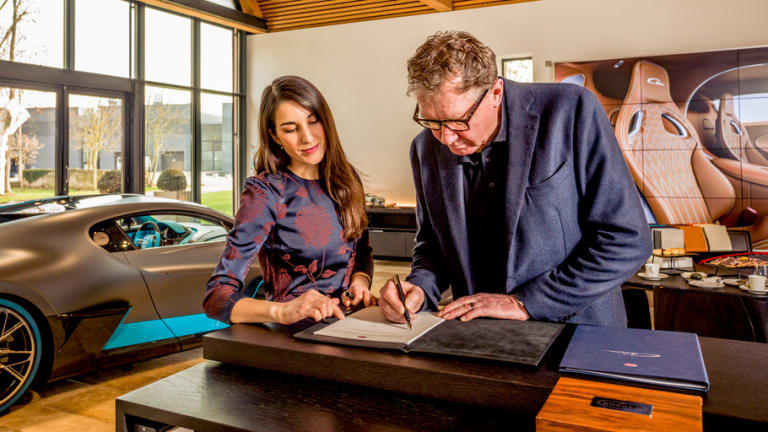 Bugatti shows off its made to order program for the new Divo
The hypercar will be limited to 40 cars.
Production of the exclusive Bugatti Divo is underway and company is showing off what's possible when customers are ready to build their €5 million Euro hypercar. Divo customers can make their way to the company's headquarters in Molsheim, France, where a team will take you through an almost five-hour process to choose color schemes and interior trims, all of which are offered with an unlimited selection of customization options. And you better believe that these customizations are slowly and carefully perfected, Bugatti says it can take up to four months to create a new color while custom carbon fiber interiors can take up to a whole year to complete.