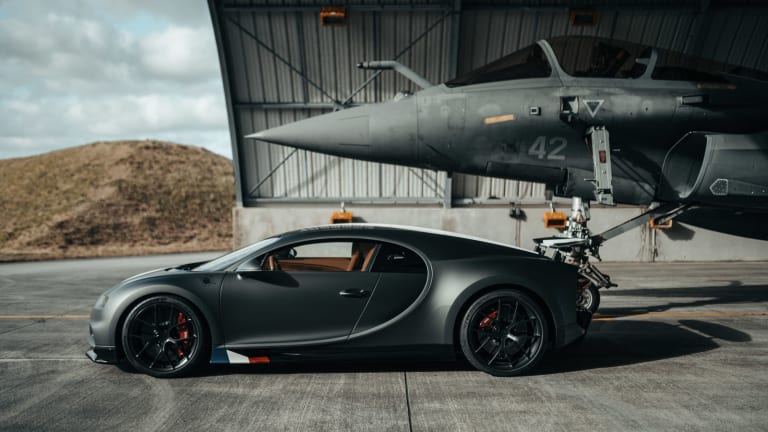 Watch | The Bugatti Chiron meets the Dassault Rafale Marine
An incredible display of two French icons.
The Bugatti Chiron has officially met its match in a head-to-head battle for high-speed supremacy against its fellow Frenchman, the Dassault Rafael Marine. The hypercar and fighter jet have been thrown into the ring, well, a runway to be exact, and the visuals are something you simply cannot miss. Bugatti brought its Chiron Sport Edition 'Les Légendes du Ciel' to Landivisiau in northwest France, where the hypercar roared across the runway, pitting its 1,500 hp W16 against the 5,648 hp of thrust produced by the naval fighter jet. 
---