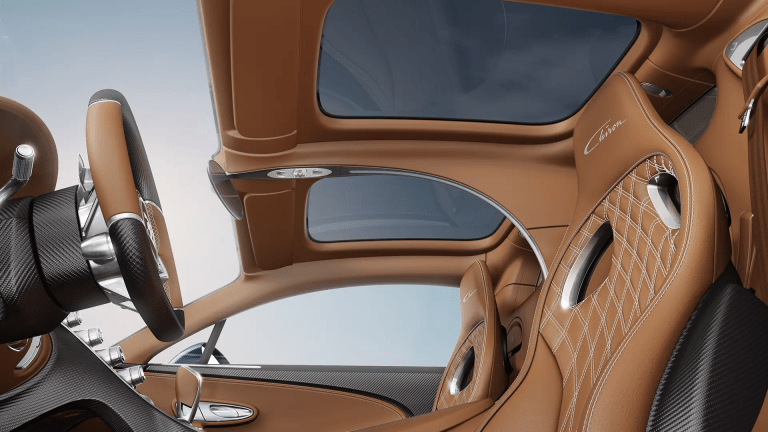 Bugatti adds a new "Sky View" option to the Chiron
These glass panels do more than just let the sun in.
Bugatti is adding a new "Sky View" option to the $3 million dollar Chiron and as you would expect is much much more than your average moonroof option. The fixed glass panels feature a newly developed laminated structure using thin layers of glass, which also reduces wind noise and reflects away heat. The windows also feature a tint for privacy, a filter that blocks out UV rays, increases headroom by 2.7cm, and its design improved the stiffness of the roof panels while maintaining the structural properties for crash safety.