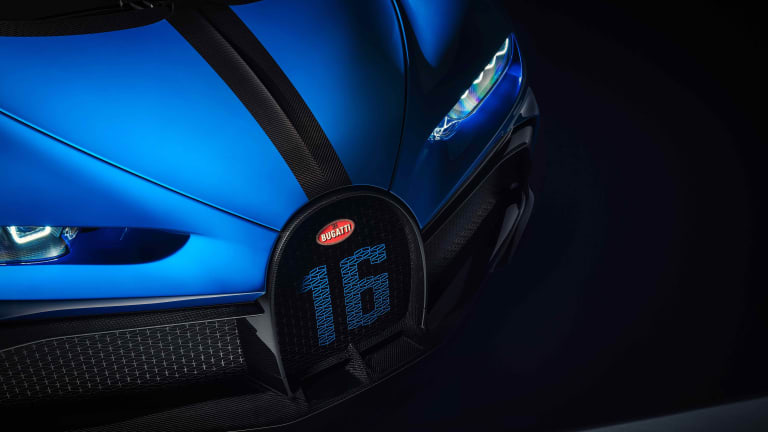 Bugatti reveals the hairpin-hungry Chiron Pur Sport
The company is calling it the purest Bugatti ever.
Bugatti has a new Chiron in the lineup that is designed to tackle corners with more agility than ever before. We're talking about the Chiron Pur Sport, a lighter and sportier model that focuses largely on agility and cornering performance. Equally as showstopping as the standard Chiron, the Pur Sport features a variety of aerodynamic enhancements such as an updated front end that now features larger air inlets and a rear end that's dominated by a large fixed rear spoiler to help generate downforce. 
A new magnesium wheel design with optional aero blades also contributes to the Pur Sport's aerodynamic efficiency with a lightweight structure that reduces turbulence in the wheel area. These wheels have been fitted with exclusive Michelin Sport Cup 2 R tires that have a rubber mix that produces even more grip and increases the car's lateral acceleration by 10%. Bugatti also firmed up the suspension to improve handling and agility while an upgraded transmission with closer gear ratios helps achieve quicker acceleration over the standard Chiron. 
Production is limited to sixty examples and only 60 examples will be built. 
€3,000,000 (approx. $3,350,000), bugatti.com