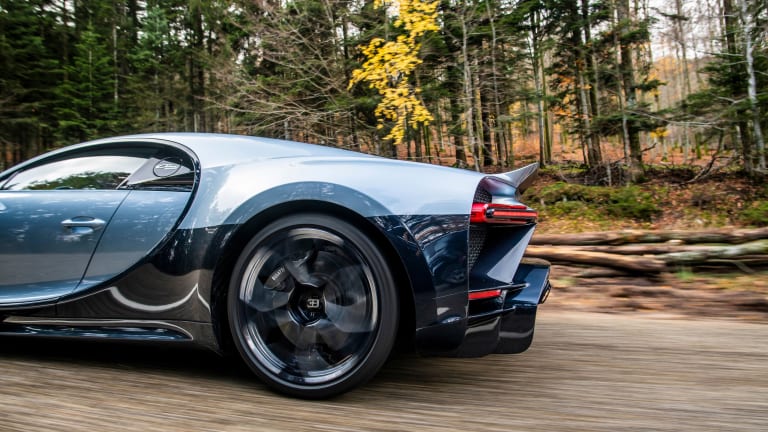 Bugatti and RM Sotheby's reveal the one-of-one Chiron Profilée
The Profilée was intended to be a touring version of its more extreme sibling, the Pur Sport.
As the Chiron proved to be an immediate hit with Bugatti customers, a number of them also asked if there was a possibility to build a model that was a slightly toned-down version of the Pur Sport. Designed to be more of a touring car, the Profilée was originally intended to be produced in a limited run of 30 vehicles but only one made it out of the Molsheim factory. The Profilée features a revised shape that enhanced downforce and airflow and featured new design elements like a fixed tail, wider air inlets, a larger horseshoe grille, and an updated front splitter. As for performance, the car features new steering and suspension settings to enhance responsiveness, a tweaked gearbox with shorter ratios, and it's also the fastest accelerating Chiron with a 0-62 time of 2.3 seconds. 
---