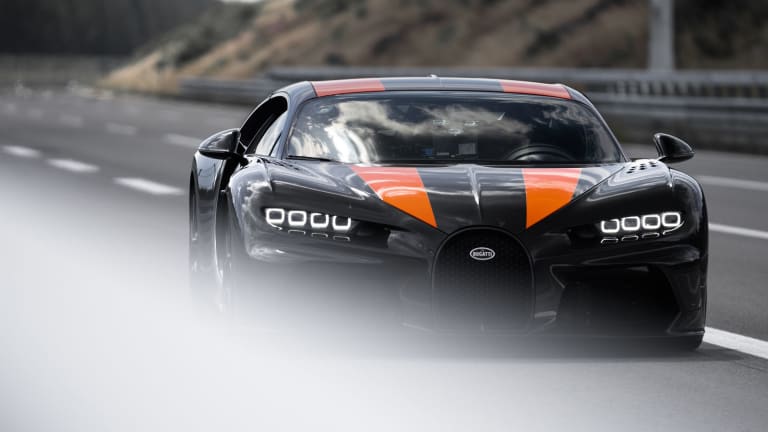 Bugatti becomes the world's first manufacturer to break the 300 mph barrier
The company recently broke the record on a German test track.
Always one to make the headlines with their game-changing performance vehicles, Bugatti has announced that it has broken the 300 mph barrier in a near-production prototype derivative of the Chiron. Previous stats has had the standard Chiron rated at an electronically limited top speed of 261 mph, but this new model, which looks to be a new Super Sport, has soared right past that number with a speed of 304.773 mph. This makes Bugatti the first manufacturer to break 300 mph and sets a new world record for the king of hypercars.