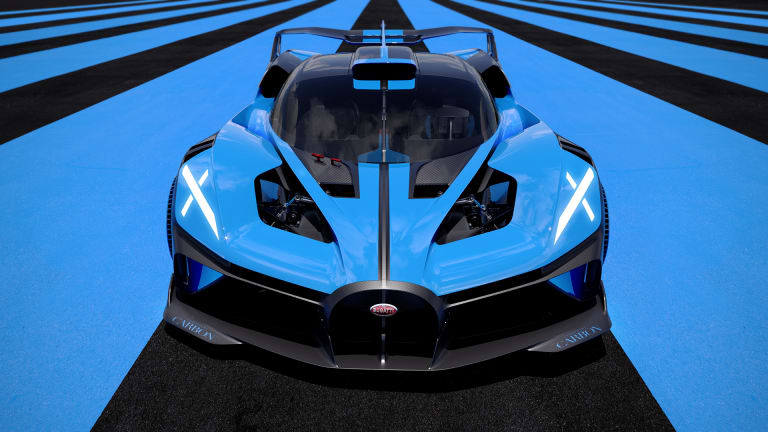 Bugatti takes its hypercar technology to the track with the Bolide
What happens when you put Bugatti's W16 in a race car?
There's only so much a Bugatti can do on the street so what happens when they put that W16 to work on a race track? The company answers that questions with the track-only Bolide, an experiment that achieves near F1-level performance figures while delivering a top speed of over 310 mph. Just how fast is that when it comes to track times? The Bolide was able to complete a Le Mans lap time of 3:07.1 minutes and it got around the Nurburgring in just 5:23.1. The latter time is just seconds slower than the current reigning champ, the Porsche 919 EVO at 5:19.55.