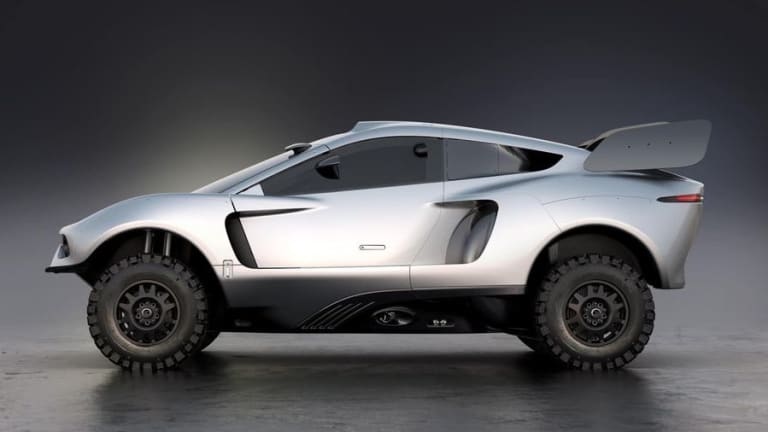 Callum and Prodrive are bringing something a little different to the 2021 Dakar Rally
The sleek off-roader will be driven by Sebastian Loeb next year.
Designed by ex Jaguar Design Director Ian Callum and developed by Prodrive, the BRX T1 is certainly not your typical desert rally car. The silhouette evokes a similar feel to the F-TYPE while taking it to the extreme in every direction to ensure a Dakar-ready machine that can tackle the race's challenging terrain. Racing in the T1 class, the heavy-duty off-roader will be powered by a Ford 3.5L twin-turbo V6 that produces 400 hp and 516 lb-ft of torque, which is also accompanied by a six-speed sequential transmission. The body is constructed out of a mix of steel and carbon fiber, keeping it both light and strong, which is a delicate recipe you need to get right for a course like Dakar. 
The 2021 Dakar Rally begins next January.
---