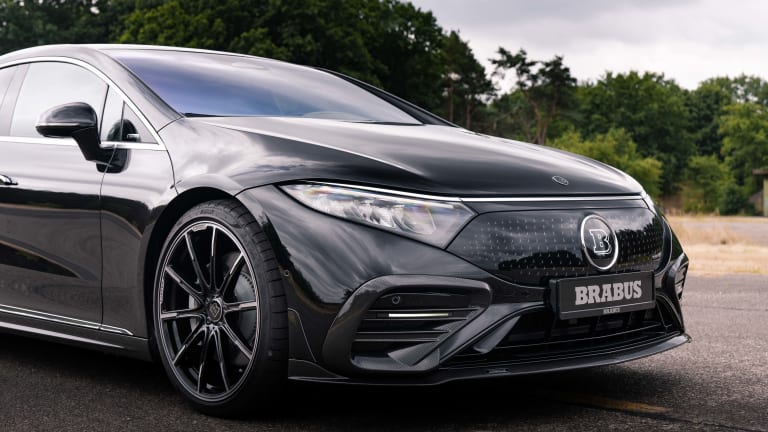 Brabus goes electric with a range of upgrades for the Mercedes EQS
The upgrades allow for a reduction in drag and a 7% increase in range.
While Brabus has long been known for tuning Mercedes' highest-performance engines, the company pivots to electric with their take on the Mercedes EQS. Bringing further refinements to Mercedes' aerodynamics, Brabus has managed to lower the drag by 7.2%, allowing for a 7% increase in range. This is achieved through a new front spoiler, carbon side air intakes, carbon air deflection elements in the rear wheel arches, a rear diffuser, and a rear spoiler. Additional features include Brabus Monoblock wheels, a Brabus SportXtra module that lowers the ride height, and various interior upgrades. 
---