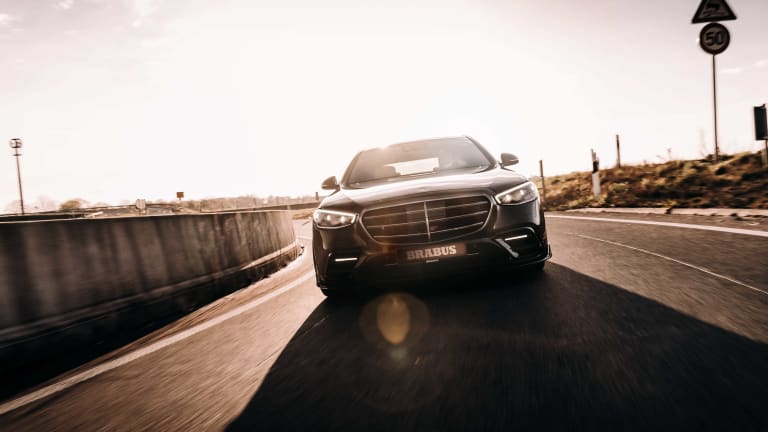 Brabus reveals its upgrades for the all-new Mercedes-Benz S-Class
The upgrades include a boost to 500 hp and 435 lb-ft of torque for the S 500.
Brabus has revealed its upgrades for the new S-Class with power enhancements for the S 500 4MATIC. The Brabus B50 500 PowerXtra performance upgrade boosts the output to 500 hp and 435 lb-ft of torque, allowing for a 0-60 time of 4.7 seconds while the top speed is kept at 155 mph. Additional upgrades include a Brabus front spoiler, side air intake surrounds, integrated LED side markers, a naked carbon rear spoiler, black chrome tailpipe embellishers, an Airmatic Sport Unit lowering kit, and Brabus Monoblock wheel options. 
---