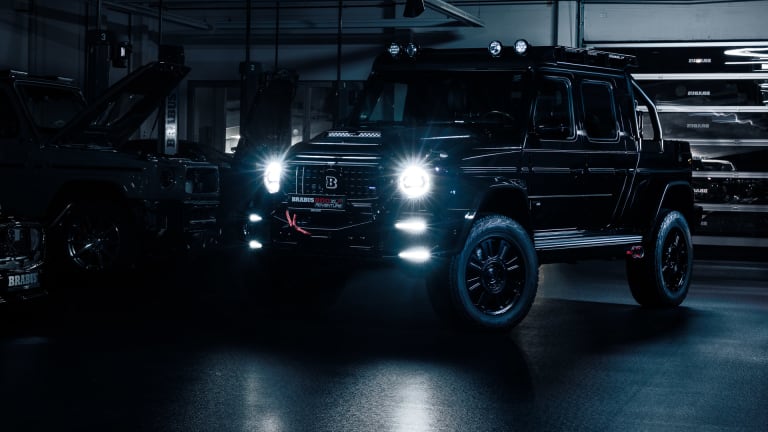 Brabus' 800 Adventure XLP Superblack turns the G 63 into an almost 800 hp supertruck
Finally, the G-Wagen truck that Mercedes won't let you have.
As Brabus always does, the company has answered the need for a G-Wagen truck with the 800 Adventure XLP Superblack. Almost two feet longer than the production model, the off-road-ready supertruck delivers 789 hp and 737 lb-ft of torque, allowing for a 0-62 time of 4.8 seconds and an electronically limited top speed of 130 mph. As for the pickup conversion, Brabus' engineers carefully modified the SUV's construction while maintaining its torsional rigidity and at the same time enhancing its off-road capability. The bed element is an entirely new steel module with carbon bedsides and a black Flexiteek bedliner sourced from the same materials used on the boats at Brabus Marine. 
---
€725,900 (approx. $821,174), brabus.com