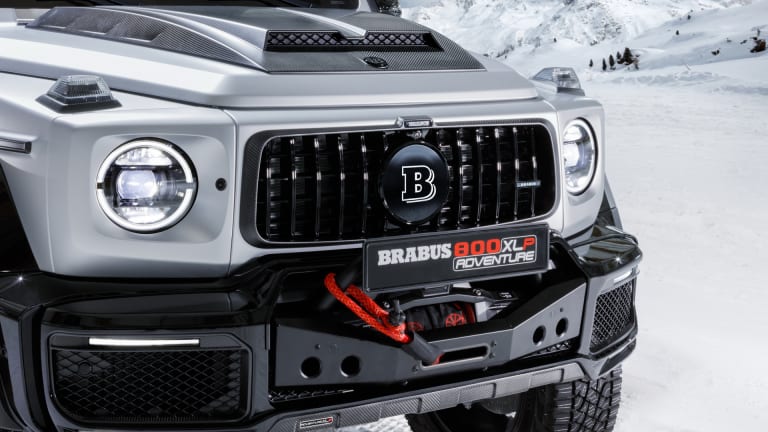 Brabus has turned the Mercedes G63 into an 800 hp super truck
Supercar power in an all-terrain pickup.
Based on the Mercedes-AMG G63, Brabus unveils another wild creation, an 800-hp off-road pickup with a take-off and landing module for a Wingcopter drone. The 800 Adventure XLP is powered by a Brabus-tuned 4.0L twin-turbo V8 that produces 800 hp and 737 lb-ft of torque, allowing it to get from 0-62 in 4.8 seconds while on its way to a top speed of 130 mph. An extensive array of custom features enhance the G63's all-terrain capabilities such as an all-new suspension with portal axles and a higher ground clearance of 19.2 inches. 
The wheels have been upgraded to Monoblock HD wheels that are fitted to Pirelli Scorpion ATR tires and a front brush guard with a winch can also be equipped as an option. One of the most interesting features is a take-off and landing pad that is designed specifically for a Wingcopter drone, a professional-grade unmanned aircraft that can carry loads of up to 13 lbs and can travel at speeds of up to 150 mph. 
From €575,630 (approx. $626,766), brabus.com