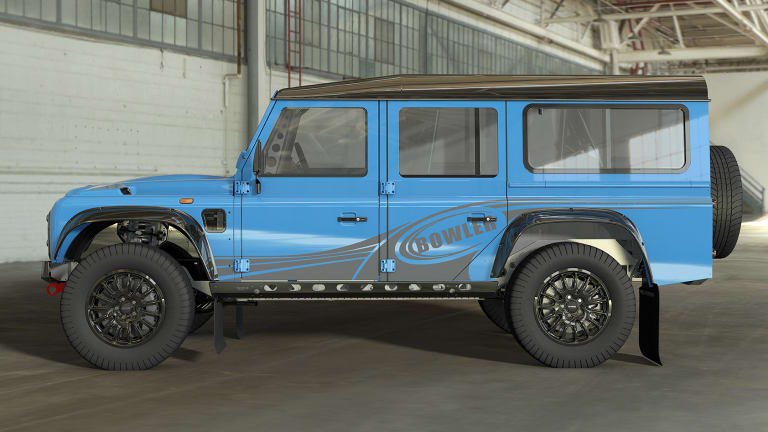 Bowler is bringing back the classic Land Rover Defender
And they've got Land Rover's blessing.
Don't say goodbye to the original Land Rover just yet, Land Rover-owned Bowler Motors has been given permission to build new Defenders with the official 110 silhouette. These won't be rebuilt Defenders either, these will be all-new, road-going bodies with Bowler's CSP high-strength steel chassis, aluminum alloy Defender 110 Station Wagon body panels, and Land Rover's 575 hp supercharged V8. The new model will be produced in limited numbers at their facility in Derbyshire, UK and are built by the same Bowler technicians and engineers that work on their competition-ready 4x4s. 
Available in the second half of 2021.
£200,000 (approx. $258,898), bowlermotors.com