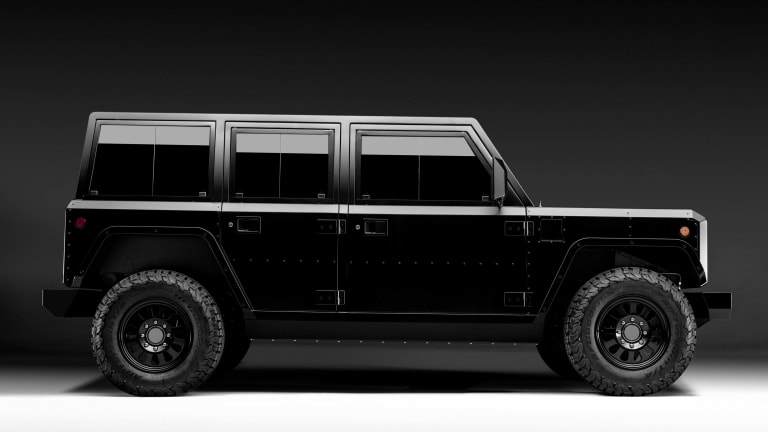 Bollinger Motors reveals its new beta prototypes
The electric utility vehicles hope to enter production next year.
Bollinger Motors reveals its latest update on the B1 and B2 electric utility vehicles with two new four-door beta prototypes that show off their latest refinements to the upcoming SUVs. Targeted for production sometime next year, the B1 and B2 feature styling that's reminiscent of the Jeep Wrangler and Land Rover Defender and are both powered by dual motor engines that produce 614 hp, 668 lb-ft of torque and will get from 0-60 in 4.5 seconds. The range is currently rated at 200 miles per charge and Level 3 fast charging will be available. Both models will also feature a 5,000 lb payload, 15-inches of ground clearance, and removable doors, glass, roof panels, and windshield. 
Reservations are currently being accepted and production is set to begin in 2020.