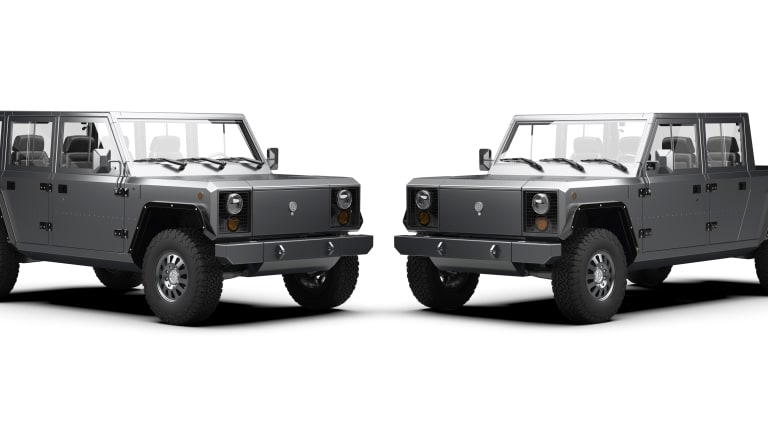 Bollinger previews its all-electric B2 Pickup
The truck joins their B1 SUV.
Bollinger's all-electric lineup is adding a new pickup truck model called the B2, a full-on work-ready truck that meets Class 3 certification and has a hauling capability of 5,000 pounds. The truck will share many of the features of its SUV sibling such as dual motors, all-wheel-drive, hydropneumatic suspension, in-wheel portal gear hubs, and a 120-kWh battery pack. It will also be big on utility with patented pass-through doors for carrying long items and a 4'1" wide by 5'9" long bed that can fit up to 72 sheets of 4 x 8 plywood.  
Bollinger is currently accepting reservations for the B2 and will announce delivery information next year.