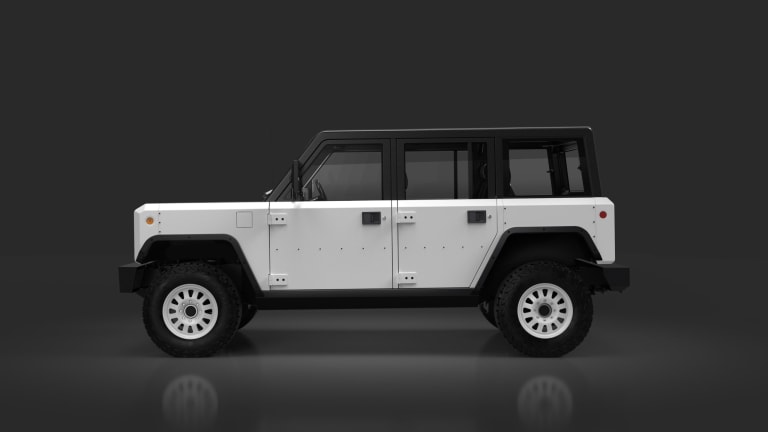 Bollinger previews the production-ready design of its all-electric B1 SUV
The updates increase storage and headroom while also improving the overall design.
Inching closer and closer to the finish line, Bollinger previews the final design for the upcoming all-electric B1 SUV. The production intent design features a raised beltline that they say creates a "more stable and sturdy appearance" while the rear's B-pillar has been pushed forward to improve ingress and regress for rear passengers. Additional updates include a widened frunk, revised headlight positioning for a more symmetrical look, and a taller windshield, side glass, and rear glass to improve proportions while also increasing head clearance. 
Reservations are currently being accepted.
$1,000, bollingermotors.com