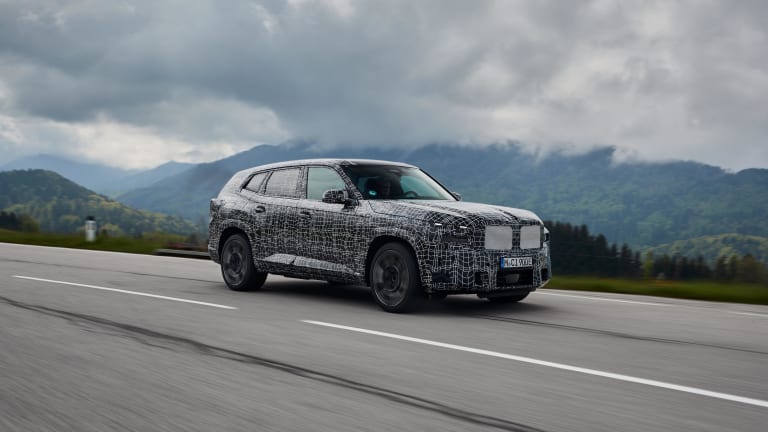 BMW previews the production version of its first-ever M hybrid
The new BMW XM boasts a 650 hp M hybrid drive system.
BMW has been deep into the development of the most powerful M car the company has ever built and this week they've offered up a preview of the XM in action. While its still wrapped in camouflage, the production model does give you a firmer idea of the final shape of the car, which looks to be fairly close to the concept that was revealed to the world back in November. The biggest news here is the first-ever M Hybrid system, which is said to deliver 650 hp from an all-new V8 with an electric drive system that also aims to achieve an estimated EPA (electric) range of 30 miles. It will also feature a hybrid-specific M xDrive four-wheel drive system, electronically controlled differential locks, a standard Adaptive M Professional suspension system, and an electromechanical roll stabilizing system with 48V technology. 
---