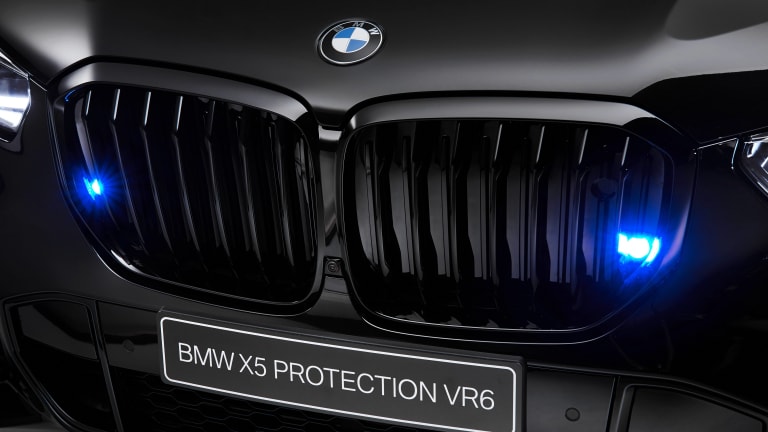 The BMW X5 Protection VR6 is built for the hairiest of situations
Power, protection, and a plush ride.
BMW presents its latest option for those who need powerful protection in environments where your life is on the line whenever you start your car. The BMW X5 Protection VR6 features an expansive list of high-level security features such as molded armor-plating components, security glazing, and a stealthy look that can fly under the radar as it resembles the standard X5. Molded components of high-strength steel envelope passengers while an aluminum underbody splinter shield, armored luggage compartment, and multi-layered safety glass help protect against weapons like an AK-47, hand-grenades, and C4. 
The fuel tank has even been specially designed to protect itself in the event of an attack with a special sheathing that closes the tank and reduces any fuel loss or spillage. Power will come from a 530-hp 4.4L V8 with BMW's TwinPower Turbo technology, which should come in handy when the @#$% hits the fan. 0-62 happens in just 5.9 seconds and it's electronically limited to 130 mph. You've also got a specially designed suspension, improved agility, a sports brake system, Active Roll stabilization, an intercom and attack alarm system, and much, much more.