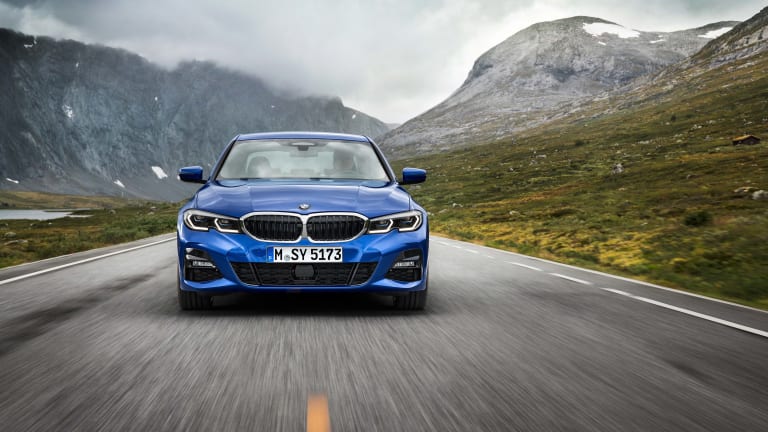 BMW unveils the next-generation 3 Series
The new model will hit showrooms next March.
One of the most popular luxury sedans in the world is getting its 7th generation update today with the reveal of the all-new 3 Series. The 2019 model gets a bold new look with a new redesigned kidney grille that is unified in a single surround and an aggressive full LED headlight, which will now come standard and adaptive LED headlights are also available as an option.
When it comes to size, the 7th-gen 3 Series will be almost 3 inches longer than the previous model, .6 inches wider, and .5 inches taller. The wheelbase is also 1.6 inches longer and it has a wider track width at the front and rear. Initially, a 330i and 330xi will be the first models to come to market with RWD in the former and AWD in the latter. 
Both cars will have 8-speed transmissions and 0-60 happens in 5.6 in the 330i and 5.3 seconds in the 330xi. M340i and M340i xDrive models will follow that Spring and a 330e is planned for release in 2020.