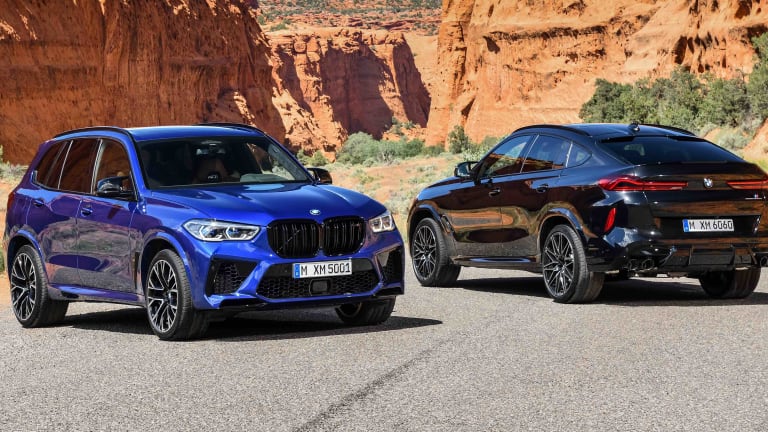 BMW reveals the 3rd generation X5 M and X6 M.
The high-performance SUVs feature twin-turbocharged 600 hp V8 engines.
BMW's powerful X5 M and X6 M receive their third-generation update with twin-turbocharged 600 hp V8 engines powering both SUVs, making for an increase of 33 hp over the second-gen models. Both models will be equipped with an M steptronic eight-speed automatic transmission, M xDrive all-wheel-drive with Active M differential, and both models will deliver a supercar-level 0-60 time of 3.8 seconds. Top speed is rated at 177 mph with the optional M Driver's package and is limited to 155 with the standard package. A competition package will also be available that ups the ante with 617 hp on both models and a 0-60 time of 3.7 seconds. The Competition models also feature a variety of aerodynamic enhancements such as larger air intakes, black finish elements, and a Track-only mode.