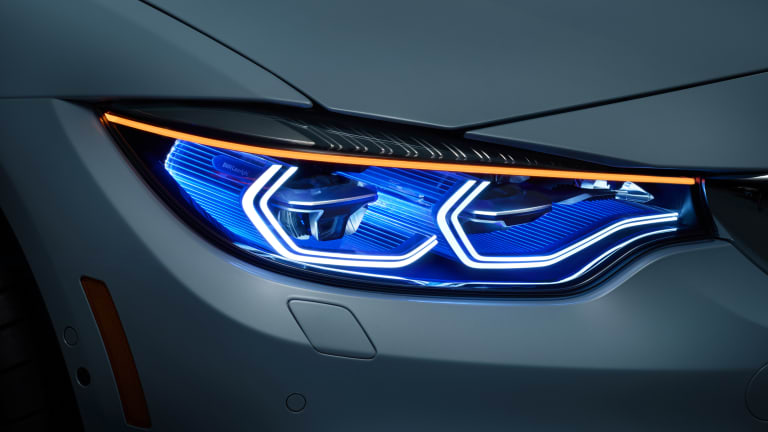 Beyond Xenon: BMW's M4 Concept Iconic Lights
BMW shows off the latest in its laserlight development.
BMW has been leading the charge in laser-based lighting in its headlamp systems and they've just now released their latest developments with the M4 Concept Iconic Lights. Already available in some current BMW models, their Laserlight technology continues to evolve and in their latest concept, the German company shows off a new interpretation of the company's iconic twin headlights with a blue-hued lighting array.
The company has been developing intelligent features such as working with the navigation system to illuminate corners in advance or laser-based dynamic lights that can warn you of people or animals from up to 100 meters. They're also debuting an OLED-based rear light cluster that helps reduce CO2 emissions due to its low power demands. The lights can also be individually activated creating new designs and lightning effects. The first models with Laserlight technology is already shipping to consumers in new BMW models and a OLED-based rear lights will soon debut in an upcoming production car.