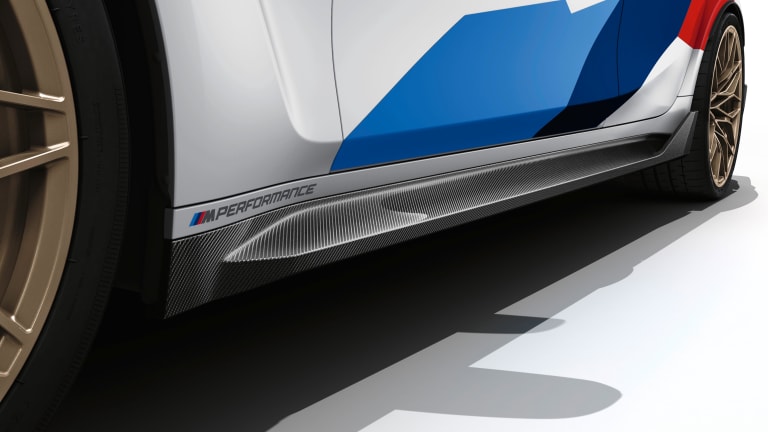 BMW adds even more flare to its latest M-powered rocket, the M3 Touring
A whole host of upgrades for Munich's new powerhouse.
The M3 Touring still has everyone around the world drooling, especially those of us in the US, who don't have access to the high-performance yet practical super wagon. BMW has released a wide selection of M Performance Parts that include CFRP exterior enhancements such as a front splitter, M Performance flics, M Performance air breathers, M exterior mirror caps, M Performance rear winglets, M Performance rear diffuser, and an M Performance roof spoiler.  
Additionally, BMW has created a titanium M Performance exhaust system with a rear silencer and sporty tailpipe trim module to allow for the M TwinPower Turbo inline-six to deliver an even more exciting engine note. There's also a height-adjustable M Performance sport suspension, M Performance sport brake pads, and M Performance forged wheels in Jet Black matt or Frozen Gold Bronze. 
---