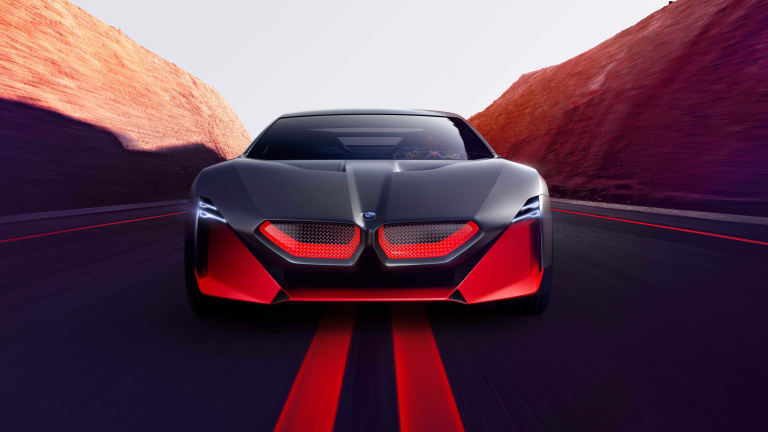 BMW's M Next might be the next-generation M1 we've been waiting for
The i8 was just a taste of things to come.
While the i8 delivered a bold design that was unlike anything on the road, it wasn't exactly the BMW supercar fans were longing for. This could all change soon with a concept BMW is calling the M Next. An obvious tribute to the M1, the M Next takes what they've learned from the i8 and applies that to a driver-focused supercar with a PHEV system that can switch from electric all-wheel-drive to a rear-wheel-drive system and is propelled via electricity or a turbocharged four-cylinder engine. 
The high-tech powerplant will deliver 600 hp, a 0-62 time in three seconds flat, and a top speed of 186 mph. There's even a Boost+ button that gives you an instant jolt of power just like you would in a video game. It can also travel up to 62 miles on electric power alone. One of the most interesting elements is found inside the car, a feature BMW calls the "Boost Pod," a combination of AR in the windshield and curved displays that puts all your essential driving data such as speed, Boost+, and even your heart rate in your direct field of view.