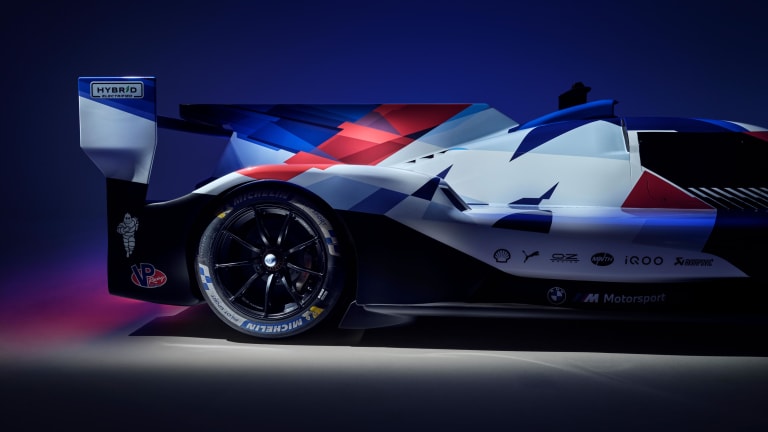 BMW unveils the livery for its M Hybrid V8
The car will compete in the GTP class of the IMSA WeatherTech SportsCar Championship.
Sure to be one of the most exciting vehicles on the track, BMW returns to prototype racing at next year's 2023 IMSA WeatherTech SportsCar Championship. The company has officially unveiled the livery for the highly anticipated M Hybrid V8 and as you can see, it's quite the head turner. Behind that gargantuan kidney grille is a unique take on the M colors, which has been translated into a camouflage created by BMW Group Designworks. The fractal blocks of blue, purple, and red come together in a seemingly chaotic pattern that comes together to form the M logo when viewed from the side. 
The M Hybrid V8 was developed in collaboration with Dallara and marks their return to prototype racing since the brand's victory in 1999 at the 24 Hours of Le Mans. 
---