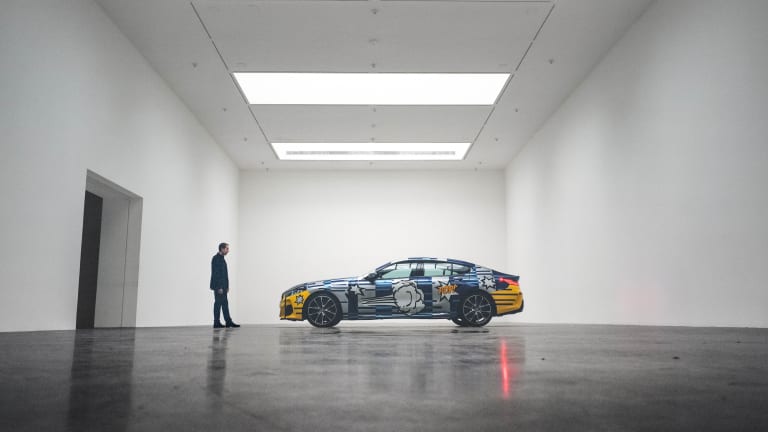 BMW and Jeff Koons team up on a high-performance art piece
Limited to 99 models worldwide.
BMW and world renowned artist Jeff Koons have teamed up on a limited edition 8 Series Gran Coupe that gives the customers an opportunity to own their very own art car. Requiring several hundred hours of paintwork for each vehicle, the exterior features a livery that requires 11 different stages and both the livery and colorways were developed by Koons. The design of the exterior was inspired by the world of superheroes and the colors of BMW's M Division. Koons on his limited edition 8 Series:

"My edition of the BMW 8 Series is my dream car! It is very special to me and I've wanted to create a special edition BMW for a long time. It is sporty and flashy as well as minimalist and conceptual. I can't wait to drive it and ride in it, and I hope that people will enjoy the Gran Coupé just as much as I do. On the car, the lines are getting bigger on their journey from the hood towards the trunk, creating a sense of forward movement just as the 'POP!' and the vapor thrust design elements do. The blue color resembles the vastness of space and I like the idea of the car being a global car. What matters is how we relate to each other and our awareness of everything we are surrounded by. For the driver and all passengers, there is a heightened state of pleasure. This is what my car has to offer."
The 8 x Jeff Koons is now available for pre-order. 
---
$350,000, bmwusa.com