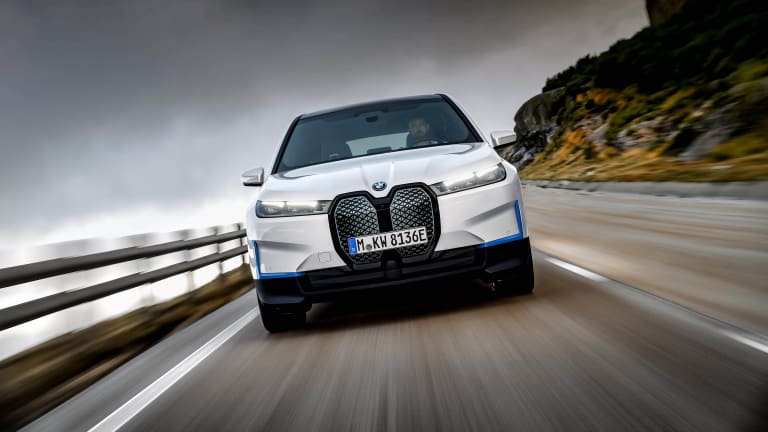 BMW delivers a closer look at its upcoming iX electric SUV
The company plans to launch the car in early 2022.
BMW has offered a closer look at its iX SUV with new details about its 5th generation eDrive technology. The ix xDrive50 and xDrive40 will be powered by two high-efficiency motors with 500 hp sent to all four wheels, allowing for a 0-62 time of under 5 seconds in the top of the line model. The high-voltage batteries inside the iX are said to deliver about 300 miles of range according to early manufacturing estimates, which should put it in line with many of the luxury EVs on the market today. 
The company also detailed its use of raw materials, ensuring that critical materials such as cobalt were sourced from companies that met environmental and sustainability standards and most importantly, had no violations of human rights. Inside the cabin, the iX makes use of natural wool fibers and olive leaf extract-treated leathers, and even the carpeting and floor mats use synthetic yarns that are made from recycled fishing nets.  
Pre-orders for the iX will begin this summer and a US market launch is set for early 2022.
---
Mid $80s, bmwusa.com