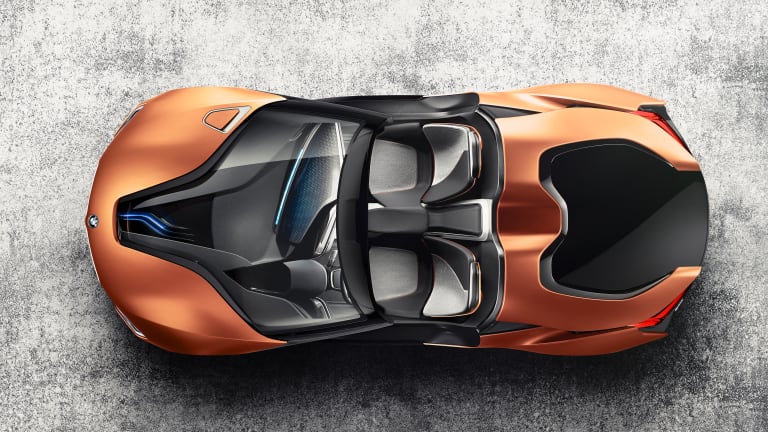 BMW shows off its latest R&D developments with two i8 concepts
The i8 gets even more futuristic with their latest technology concepts.
BMW is previewing some new technology concepts and they're using the perfect platform to preview it on, the i8. First up is the i Vision Future Interaction (above) that showcases a networked cockpit and futuristic user interface using large, high-res displays controlled by voice, touch, and a hand-gesture system called AirTouch. AirTouch uses sensors to recognize hand and depth movements to control the display without ever having to touch the screen.
Next up is the i8 Mirrorless, which swaps out all the mirrors with three cameras to enhance your field of view and remove the danger of blindspots. Footage from the camera is displayed on a display in the rearview mirror that gives you a larger viewing angle of your environment and even has a system in place that's studying your surroundings to indicate of any potential hazards.