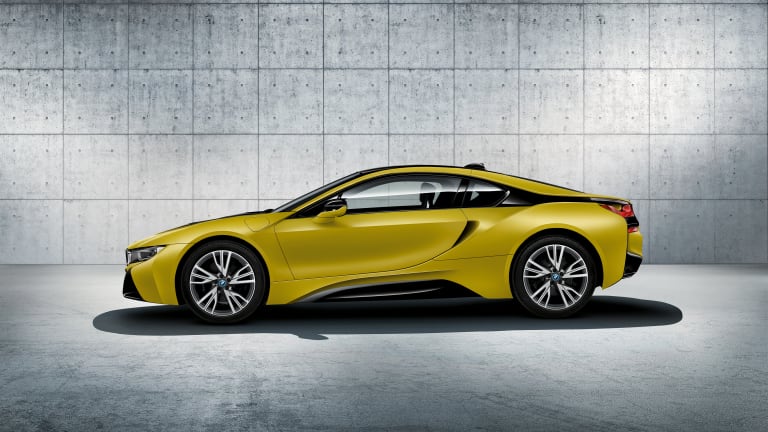 BMW announces a duo of limited edition Protonic Frozen i8s
The new cars come in a matte Protonic Yellow and Black.
Matte wrap jobs are everywhere these days, but nothing compares against factory matte paint like BMW's "Frozen" options. This year the company will be releasing two new editions of their i8 hybrid sports car. Available from their BMW Individual program, the car will be available in a Protonic Frozen Black Edition and will then follow in a striking Protonic Frozen Yellow. Both cars will be available in a limited production run and will also feature custom interiors.