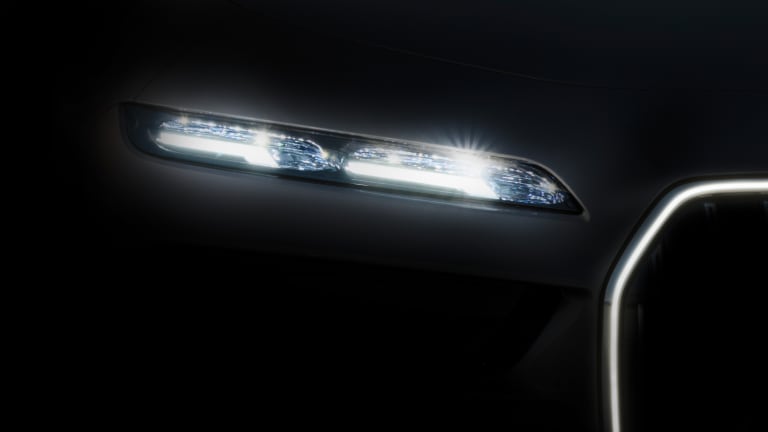 BMW previews its upcoming i7 electric sedan
And yes, the grille is as massive as ever.
BMW has previewed the upcoming flagship i7 electric sedan with a collection of teaser photos that show off some of the car's details. The most revealing photo of the mix is the preview of the front end, which receives a jumbo-sized kidney grille with an illuminated, wraparound light detail and a headlight with an ultra-slim profile. As you would expect, the interior is filled with an array of the latest technologies such as the BMW Theater Screen, an ultra-wide, 31" 8K screen that deploys out of the roof liner to turn the i7 into a mobile cinema. As for range, BMW is expecting the i7 to deliver an EPA-rated 305 miles on a single charge. 
---