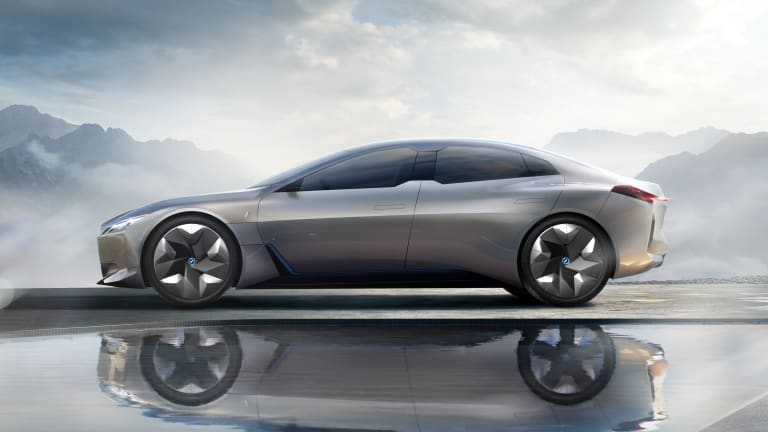 BMW takes on the Model S with an electrified Gran Coupe concept
The i Vision Dynamics sits between the i3 and i8.
BMW's i Vision Dynamics is a preview of an upcoming electric luxury sedan that is definitely aimed right at the Tesla Model S. BMW is calling the car a four door Gran Coupe and it will boast a total driving range of 373 miles and will get from 0-62 in four seconds and has a top speed of 120 mph. 
The car will sit between the i3 and i8 in the model lineup and fills the sedan gap left in the lineup. The car also debuts a sleek evolution of the BMWi design language with its illuminated kidney grille that is larger than ever and sharp, but seamless lines that evoke BMW's sporty attitude while pushing their styling forward.