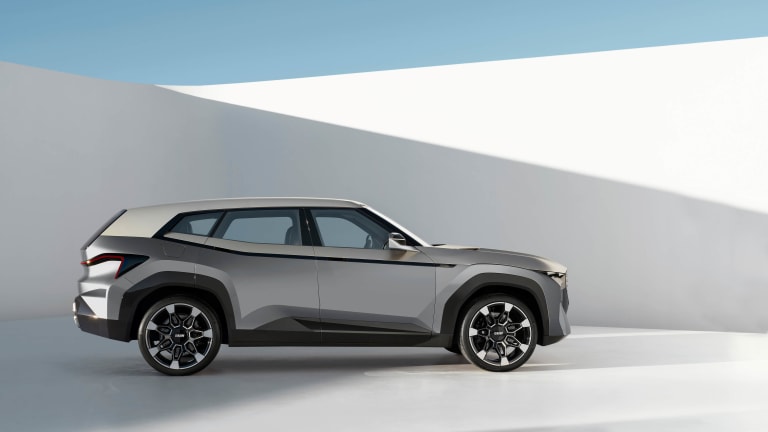 BMW unveils the Concept XM, a preview of an upcoming M performance flagship
Production begins later next year.
BMW has pulled the covers on what is set to be the most powerful M model the company has ever produced, the Concept XM. A preview of a production model that is set to enter production in late 2022, the Concept XM features a plug-in hybrid powertrain that can achieve an all-electric driving range of 30 miles and also has a V8 to bring its overall output to 750 hp and 737 lb-ft of torque. 
The Concept XM will also be the first standalone M vehicle since the M1 and yes, the design is sure to have people talking. The interior features a driver-focused cockpit and mixes materials like vintage-look leather, copper, and carbon fiber that draws inspiration from both luxury and motorsport. The most interesting design element of the interior is the "M Lounge" that features a rear bench with deep recesses for comfort and deep pile carpeting. 
---