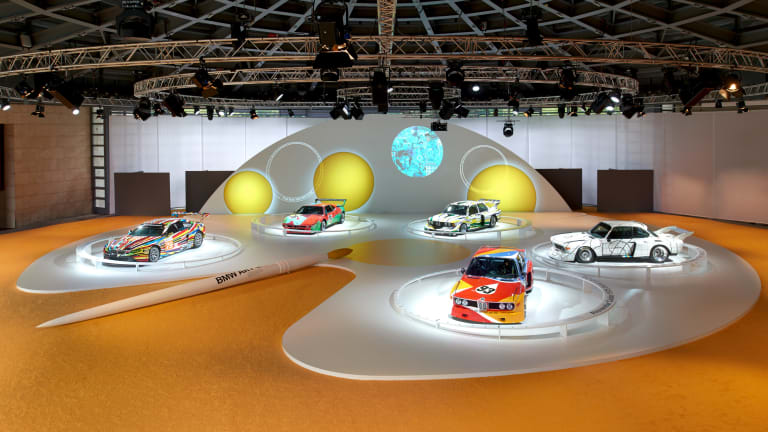 Forty Years of the BMW Art Car
BMW celebrates four decades of their famed Art Cars.
From Warhol to Koons, BMW has worked with the who's who of the art world and this year marks a very special occasion of that program as the company celebrates 40 Years of their famed Art Cars. Beginning with Calder's 1975 BMW 3.0 CSL, the company has gone on to produce some of the most famous art pieces on four wheels. 
Since Calder's 3.0 CSL, there have been 17 artists who have created BMW Art Cars including Andy Warhol with his BMW M1 in 1979, Roy Lichtenstein's BMW 320, and Hockney's BMW 850CSi in 1995, just to name a few.
The "rolling sculptures", as BMW calls them, recently made their way to Concorso d'Eleganza at Lake Como where the first four Art Cars and the M3 GT2 by Jeff Koons were on display. The Art Cars will again be features in various other presentations to follow in New York, Miami, and Shanghai.
More on BMW at bmw.com
Forty Years of the BMW Art Car Gallery