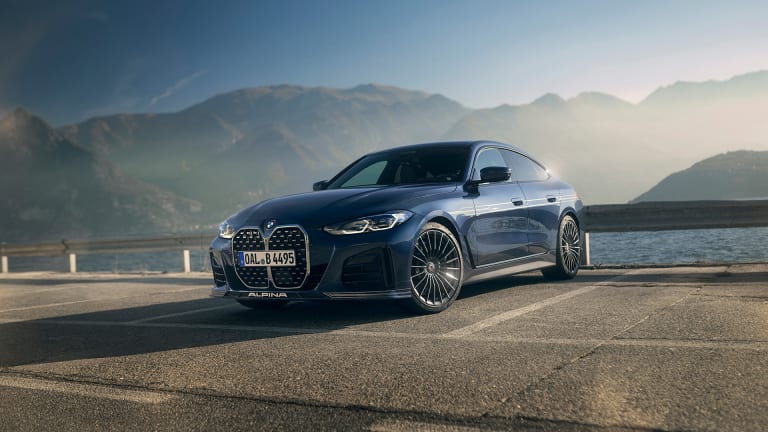 BMW Alpina unveils the B4 Gran Coupe
The company has not confirmed a US release.
Alpina's latest model has turned the 4 Series Gran Coupé into a finely-tuned continent crosser. The BMW Alpina B4 Gran Coupé's inline-six produces 495 hp and 538 lb-ft of torque, allowing for a 0-62 time of 3.7 seconds and a top speed of 187 mph. Optimizing the enhanced performance is an array of upgrades that include a new exhaust system, new engine software, upgraded suspension, and upgraded bushings, dome-bulkhead reinforcement struts adds that Alpina level of refinement you expect. It's also fitted with upgraded brakes and a high-performance brake system with drilled lightweight composite brake discs are also available. 
The car also receives a number of Alpina styling enhancements such as Lavalina leather, a hand-crafted steering wheel that is also made out of Lavalina leather, optional anodized matte black Alpina shift paddles, and Alpina production badges. The exterior also features Alpina's signature front spoiler, a rear spoiler, 20" 20-spoke wheels, and the brand's trademark graphics. 
---