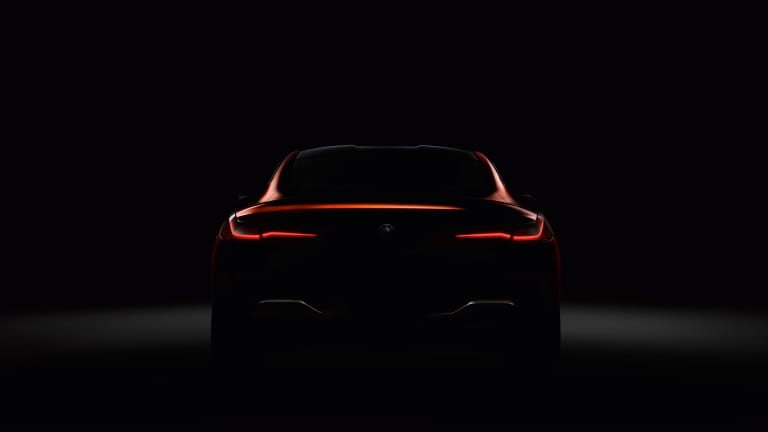 BMW gets closer to the official reveal of the 8 Series with its latest teaser
Will it be as good as the highly acclaimed concept?
With the final production version looming on the horizon, BMW is hard at work getting everything just right before its official reveal. BMW has delivered a new teaser that gives us a better look at the final design's silhouette and the rumble of its powerplant. The flagship grand tourer is long and muscular with its big grand tourer silhouette that will have its sights set on cars like the Mercedes S Coupe and the Bentley Continental GT. The BMW 8 Series will be produced in both an 8 Series Coupe and M8 and is expected to be revealed at the Geneva Auto Show this March.